Peace and Freedom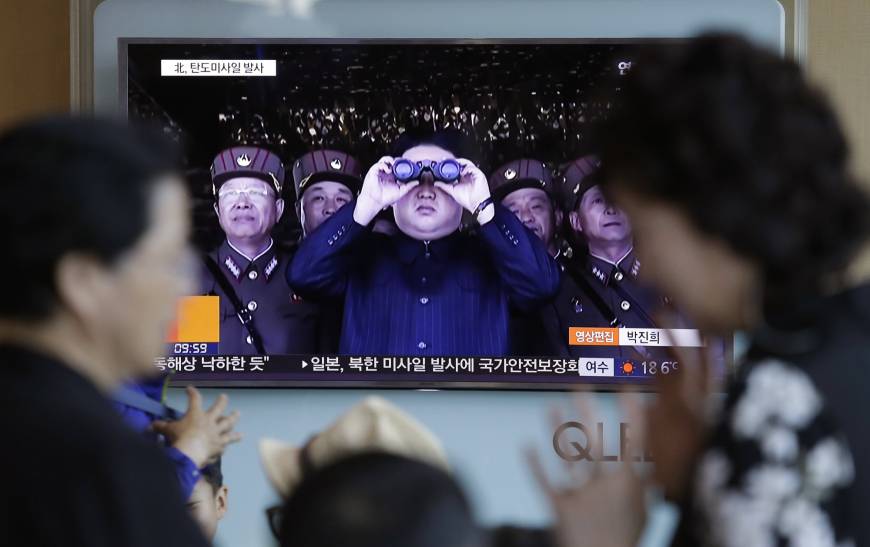 A TV news program showing an image of North Korean leader Kim Jong Un is seen at Seoul Railway Station in the South Korean capital Sunday. | AP
North Korea launched what Japan called a potentially "new type of ballistic missile" early Sunday in a test of South Korean President Moon Jae-in, who was sworn in just days earlier.
The U.S. Pacific Command confirmed the test-firing, which it said took place around 5:30 a.m. at a site near Kusong, North Korea.
Japan's Defense Ministry said the missile flew for about 30 minutes, reaching an altitude of more than 2,000 km (1,245 miles) and was believed to have traveled some 800 km before falling into the Sea of Japan about 400 km outside of Japan's exclusive economic zone.
Defense Minister Tomomi Inada said the launch, which was likely conducted at…
View original post 1,255 more words