Peace and Freedom
 

Photo: China's Golden Bridge of Silk Road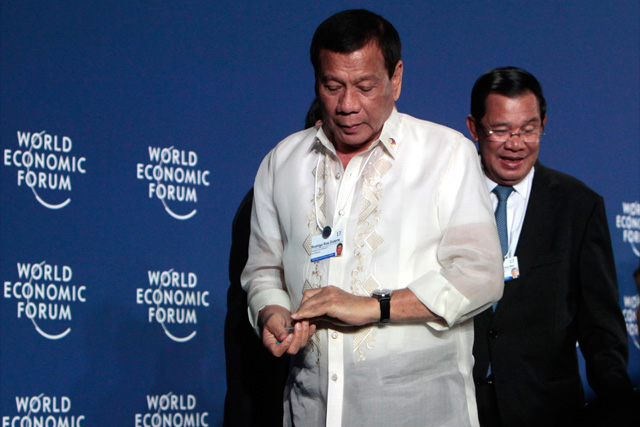 MANILA, Philippines — President Rodrigo Duterte did not attend the opening ceremony of the Belt and Road Forum (BRF) for International Cooperation in Beijing, Sunday morning.
Sought for a comment, a source told PhilStar.com that there is no official word from Malacañang on why Duterte skipped the activity.
He has previously said that air travel tires him out. The president was in Hong Kong on Saturday and in Cambodia the day before.
View original post 269 more words