Peace and Freedom
South China Sea disputes take back seat as Tran Dai Quang arrives for first visit to Beijing
By Catherine Wong
South China Morning Post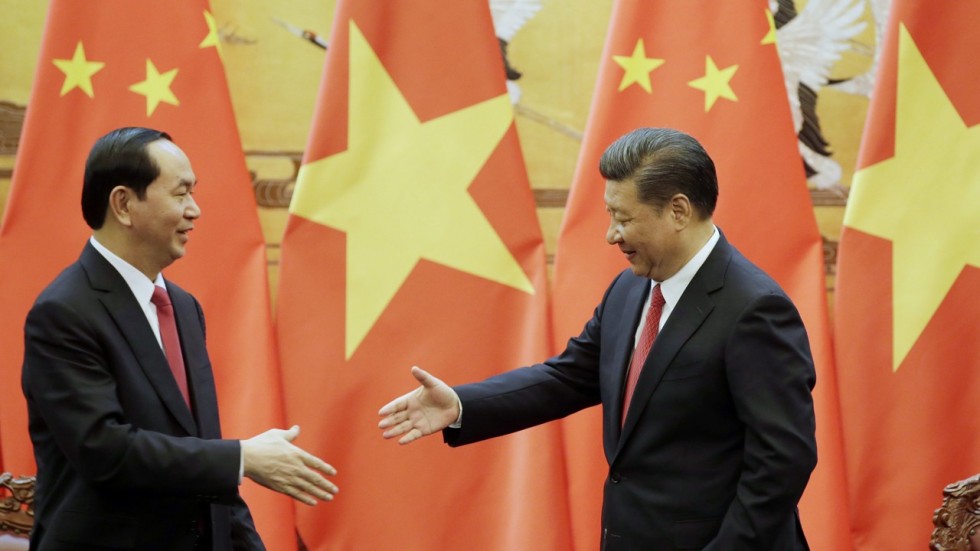 President Xi Jinping on Thursday called for China and Vietnam to boost bilateral cooperationas he received Vietnamese President Tran Dai Quang, ­despite the two communist countries being at odds over territorial disputes in the South China Sea.
Quang, who ranks second in Vietnam after party General ­Secretary Nguyen Phu Trong, is on his first visit to China since ­taking office in April 2016.
He will attend a summit for the "Belt and Road Initiative" on ­Sunday and Monday in Beijing.
Xi said during the meeting yesterday that China placed high ­emphasis on Quang's visit and that the two countries' relations had maintained a positive momentum over the last six months.
View original post 334 more words