Peace and Freedom
Hospital say brawling pair fighting over 'relationship issues' but not a couple. Police deny the patient was present – but internet users are far from convinced
By Sarah Zheng
South China Morning Post
Friday, May 19, 2017, 1:51pm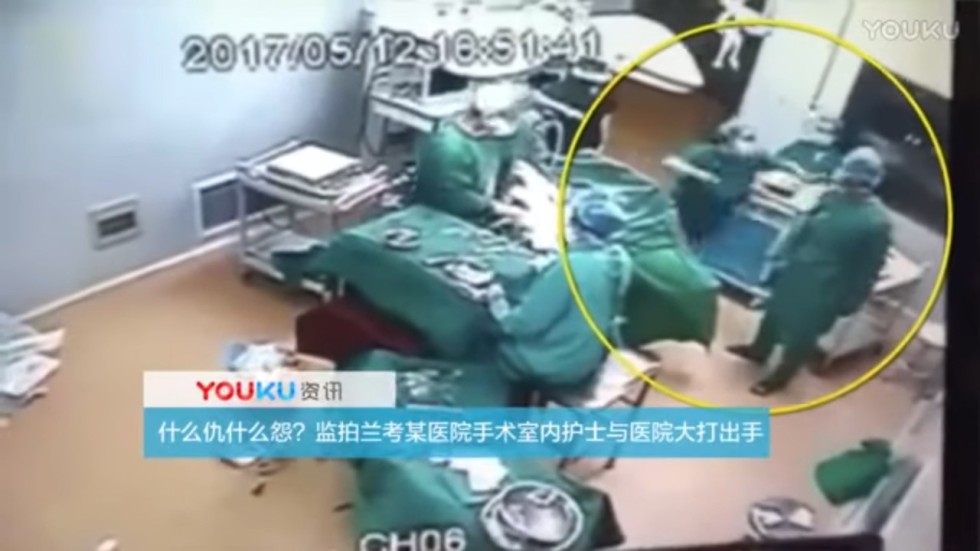 A fight broke out in an operating theatre in central China while surgery was underway, due to suspected relationship problems between two medical staff, mainland media reported.
Leaked surveillance footage shows a man and woman – dressed in medical scrubs and surgical caps – coming to blows at Lankao Central Hospital in Henan province last Friday, according to the Legal Evening News.
The brawl appeared to be taking place while a patient was still lying on the operating table, surrounded by six doctors and nurses.
The confrontation seemed to escalate after…
View original post 246 more words