Uprootedpalestinians's Blog
June 9, 2017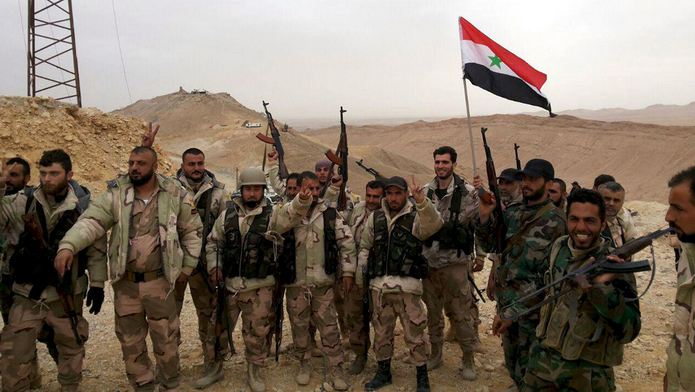 The Syrian army and allies managed on Friday to control an area of 5000 kilometers in the Desert after they had regained 15000 kilometers, reaching the border with Iraq in northeastern Tanaf city.
The Syrian Army and Armed Forces operating in Deir Ezzor, backed by the air force, thwarted an attack by ISIL terrorists on the southern axis of Deir Ezzor city, inflicting heavy losses upon their ranks and equipment.
Source: Al-Manar Website and SANA
SYRIAN ARMY AND ALLIES REACHED IRAQI BORDER SOUTHEAST OF AT TANF – REPORTS
The Syrian Arab Army and its allies have reached the Iraqi border southeast of the village of at-Tanf controlled by special oeprations forces of the US-led coalition member states and Western-backed militant groups, according to Elijah J. Magnier, a chief international correspondent of the al-Rai media outlet.
View original post 315 more words