To Inform is to Influence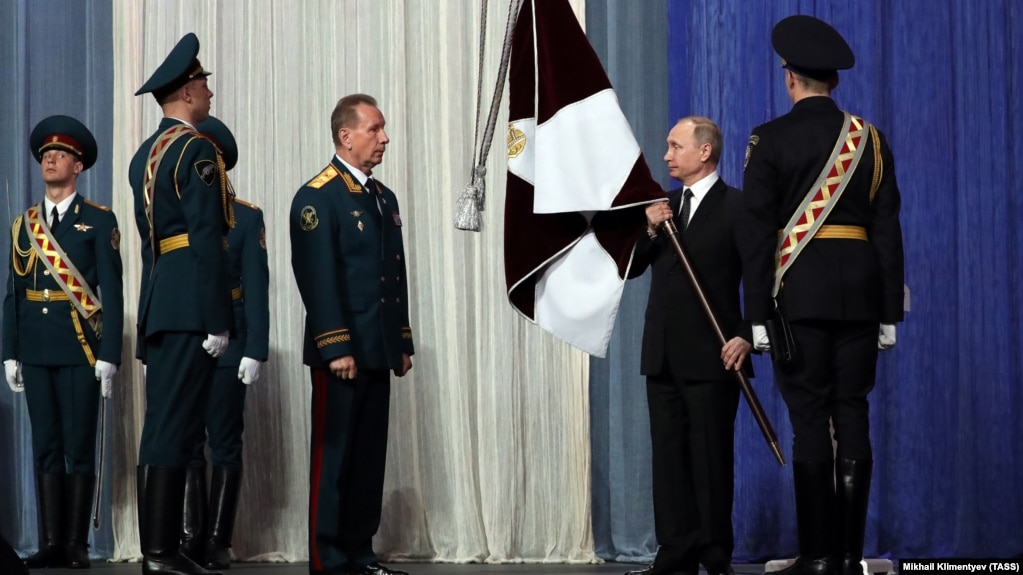 Vladimir Putin and Viktor Zolotov at a ceremony marking National Guard Day in Moscow in March
June 08, 2017 17:15 GMT
Brian Whitmore
A modern Praetorian Guard. A revival of Josef Stalin's NKVD. And a 21st-century version of Ivan the Terrible's Oprichniki.
Russia's National Guard has been called all these things, and not only by its critics.
Ever since Vladimir Putin established the guard as a domestic security force last year and placed it in the hands of his uber-loyal former bodyguard, Viktor Zolotov, alarm bells have been periodically sounding among the Russian opposition, in the media, and within the elite.
With hundreds of thousands of men under arms and reporting directly to Putin, the National Guard is widely viewed as both a tool to quickly put down civil unrest and an insurance policy against a potential palace coup.
It has quickly taken on a mystique and a menacing aura…
View original post 625 more words