To Inform is to Influence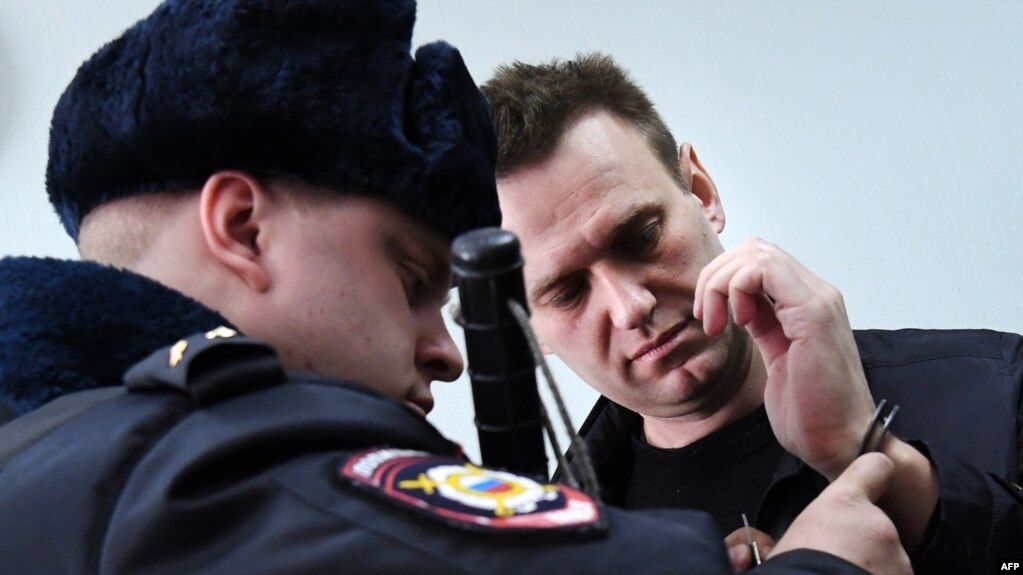 A Russian policeman removes handcuffs from Kremlin critic Aleksei Navalny, who was arrested during a March 26 anticorruption rally, during an appeal hearing at a court in Moscow on March 30.
It appears the posting of the Medvedev corruption videos may be part of the preparations for tomorrow's anti-corruption marches.
Russia will most likely arrest Navalny again. But the world is watching – closely.
</end editorial> 
---
---
June 11, 2017 19:45 GMT
RFE/RL
Protesters are set to take to the streets in Russia on June 12 in the latest anticorruption demonstrations spearheaded by opposition leader Aleksei Navalny.
The planned rallies in cities and towns across the country come less than three months after nationwide anticorruption demonstrations led by Navalny jolted Russia's political landscape, most notably thanks to a substantial turnout by young people.
The March 26 street protests — the biggest grassroots demonstrations against President Vladimir Putin's government since a wave…
View original post 519 more words