Peace and Freedom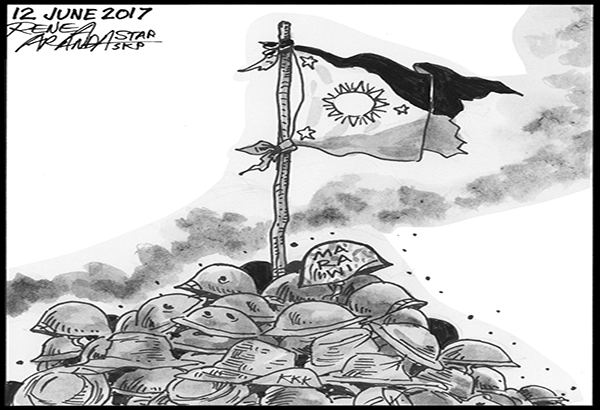 The Armed Forces of the Philippines, according to reports, wants to declare Marawi a liberated city today, to coincide with the country's 119th Independence Day anniversary.
Before celebrating, the nation must pay tribute to those who have paid with their lives, and those who continue to risk life and limb to liberate Marawi from the Islamic State-inspired Maute and Abu Sayyaf terrorists, and to keep the threat from spreading to other parts of the country.
Although seemingly outnumbered and outgunned by the AFP, the terrorists appear to be enjoying the support of moneyed individuals and certain sectors. Over the weekend the terrorists managed to kill 13 Marines during 16 hours of fierce firefights, in an area in Marawi where the AFP believes Abu Sayyaf commander Isnilon Hapilon, said to be the IS leader in the Philippines, is holed out.
Security…
View original post 621 more words