Peace and Freedom
Editorial: Who's arming the Mautes?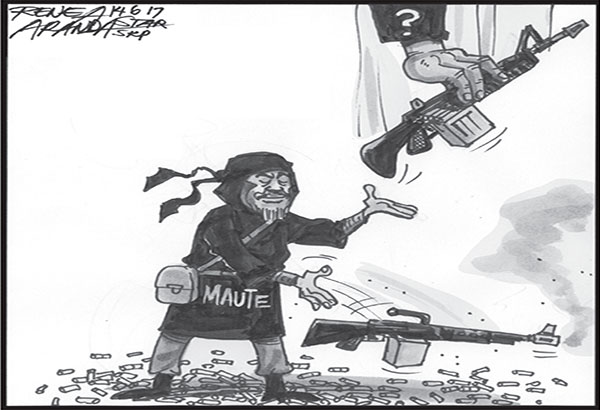 Even with Marawi City looking like a ghost town, Maute and Abu Sayyaf terrorists continue to put up a spirited fight against the government forces out to "pulverize" them.
As the battle for Marawi entered the third week, the terrorists even managed to kill 13 Marines in a firefight that the military believes took place in an area where Abu Sayyaf commander Isnilon Hapilon, tagged as the Islamic State representative in the Philippines, was holding out.
Where is all the Maute firepower coming from? Unless the government can shut down this gun network, the terrorists have a good chance of rebuilding their strength after being "crushed" in Marawi.
Philippines — This image taken from undated video shows the purported leader o
f the Islamic State group Southeast Asia branch, Isnilon Hapilon (center) at a meeting…
View original post 248 more words