CVD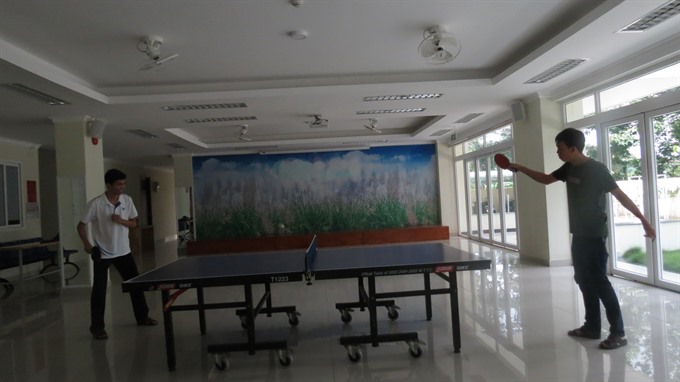 Students play ping pong at Cỏ May Dormitory, which provides free accommodation to poor university students in HCM City. —VNS Photo Gia Lộc
Gia Lộc
HCM CITY — Trần Thị Diễm Sương was about to enter her third year of university when her mother told her she could no longer afford to pay her tuition and living expenses in HCM City.
With her future in doubt, Sương decided to apply for admission to Cỏ May Dormitory, founded by the late Phạm Văn Bên, a humanitarian and businessman whose mission was to help the disadvantaged attend university.
Located on the campus of Nông Lâm University in HCM City's Thủ Đức District, the dorm offers free housing and VNĐ40,000 (US$1.75) for daily meals to poor students with excellent marks attending any university in the city.
View original post 876 more words