Peace and Freedom
RIYADH — Bahrain's foreign minister accused Qatar on Monday of creating a military escalation in a dispute with regional powers, in an apparent reference to Doha's decision to let more Turkish troops enter its territory.
Bahrain, alongside Saudi Arabia, the UAE and Egypt imposed a boycott on Qatar three weeks ago, accusing it of backing militants – then issued an ultimatum, including demands that Qatar shut down a Turkish military base in Doha.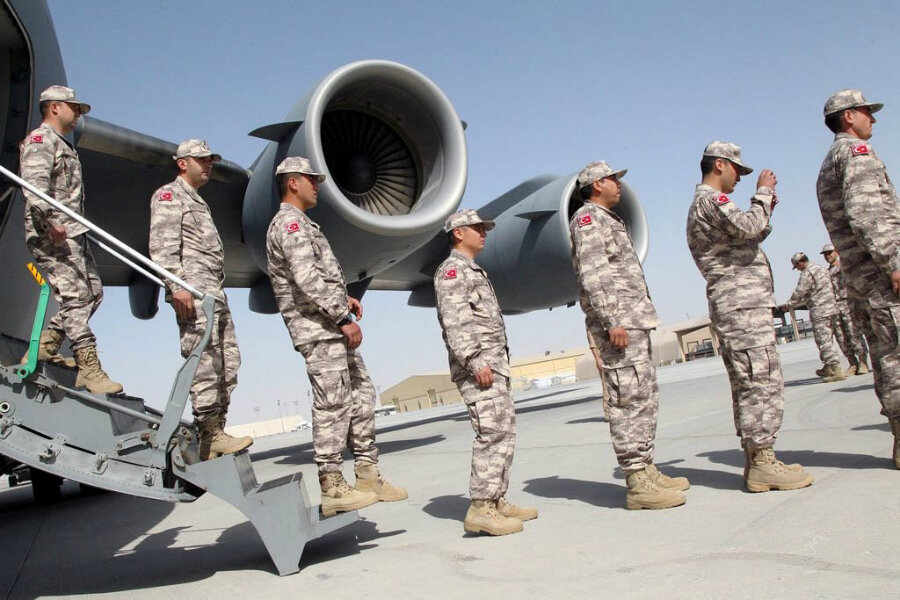 Turkish troops exit an aircraft at their military base in Doha, Qatar, on June 23, 2017. Reuters photo
Turkey, the most powerful regional player to stand with Qatar, has increased the number of its troops in the base since the crisis erupted.
"The foundation of the dispute with Qatar is diplomatic and security-oriented, never military," Bahrain's foreign minister, Sheikh Khalid bin Ahmed al-Khalifa, said in a message on Twitter.
View original post 443 more words