Peace and Freedom
BBC News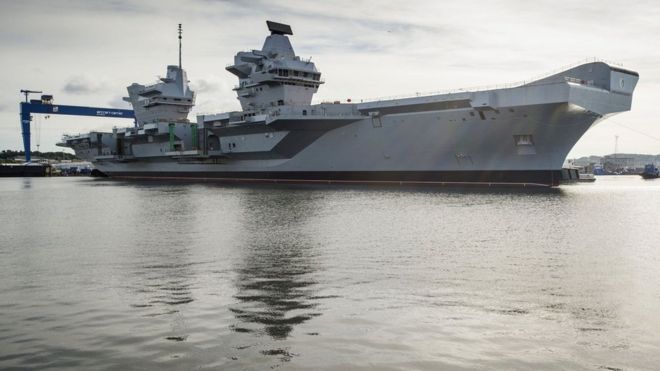 The Royal Navy's new aircraft carrier is due to set sail for the first time later from the Rosyth dockyard in Fife.
HMS Queen Elizabeth – one of two new carriers being built in the yard at a cost of more than £6bn – is to begin sea trials.
She is the largest warship ever built for the Royal Navy. Her flightdeck alone is the size of three football pitches.
Once in service she can operate with a crew of 1,000 and 40 aircraft.
Tight manoeuvre
The 65,000 tonne warship is the Royal Navy's first aircraft carrier since HMS Ark Royal was scrapped in 2010.
Eleven tugs will be needed to manoeuvre her out of the dock at Rosyth.
The ship will just about squeeze through the narrow entrance into the estuary.
Once…
View original post 272 more words