Peace and Freedom
Move comes amid Italian anger at lack of help from Europe as it hosts almost 200,000 asylum seekers
The Mediterranean Sea is "one of the largest unmapped graves in European history."
The Independent Online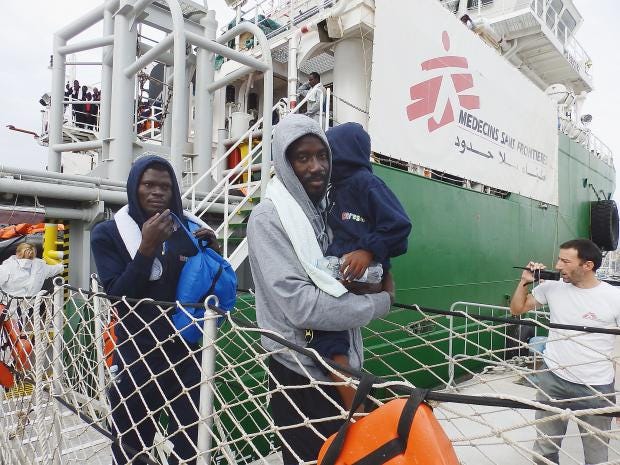 Italy has threatened to close its ports to humanitarian refugee rescue ships to as it reaches "saturation point" in the ongoing crisis.
More than 10,000 migrants have been brought to the country's shores in recent days, and the crossings from Libya show no sign of slowing the peak summer season.
Maurizio Massari, Italy's ambassador to the EU, raised the issue at a meeting with the EU migration commissioner Dimitris Avramopoulos.
View original post 1,152 more words