Peace and Freedom
BBC News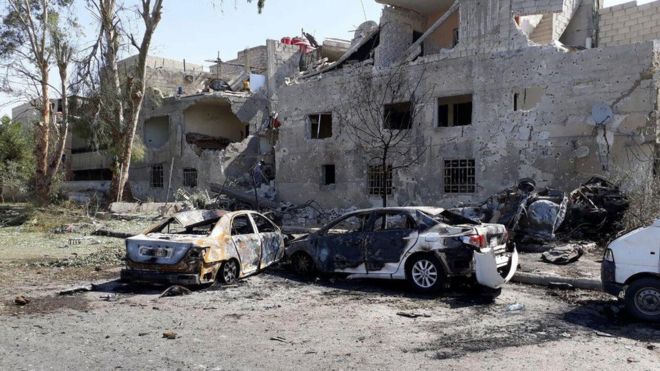 Suicide bombers has launched an attack in the Syrian capital Damascus, killing at least eight people, state TV report.
Syrian police had been chasing three suspected car bombers that were trying to enter the capital, reports said.
Police stopped two of the vehicles, but the third driver entered Tahrir square in the east of the city and reportedly blew himself up after being surrounded.
Syria is in the midst of a six-year-long civil war, with Damascus still mostly under government control.
At least 12 people were injured in Sunday's blast, reports said.
State TV said the attackers had planned to bomb crowded areas in the capital on the first working day after the Muslim holy month of Ramadan.
"The terrorist bombings killed and wounded several civilians and caused physical damage to the…
View original post 202 more words