Peace and Freedom
The House Minority Leader calls news of Mr Kushner's meeting with a Russian lawyer 'deeply disturbing'
By Emily Shugerman New York
The Independent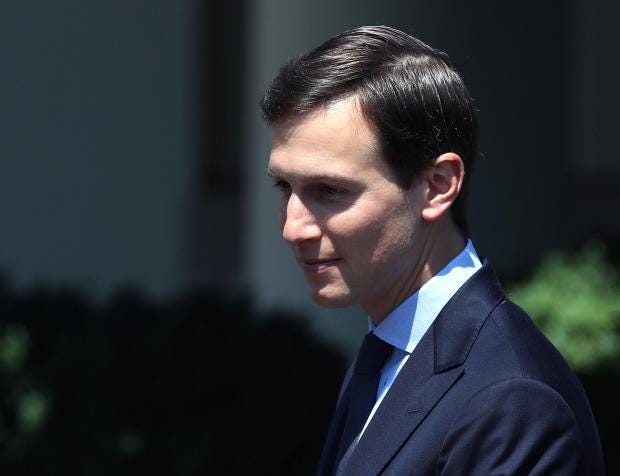 The top Democrat in Congress has called upon the White House to revoke senior presidential adviser Jared Kushner's security clearance, in the wake of startling revelations about his contact with a Kremlin-connected lawyer.
"The revelation that the Trump Campaign eagerly intended to possibly collude with Russia is deeply disturbing," House Minority Leader Nancy Pelosi said on Twitter. "Jared Kushner's security clearance must be immediately revoked."
The statement echoes the sentiments of several members of Congress. Politicians in both parties have been increasingly suspicious of Mr Kushner in recent days, after it was revealed that he took part in a meeting with a Russian lawyer during the Trump campaign.
View original post 517 more words