Peace and Freedom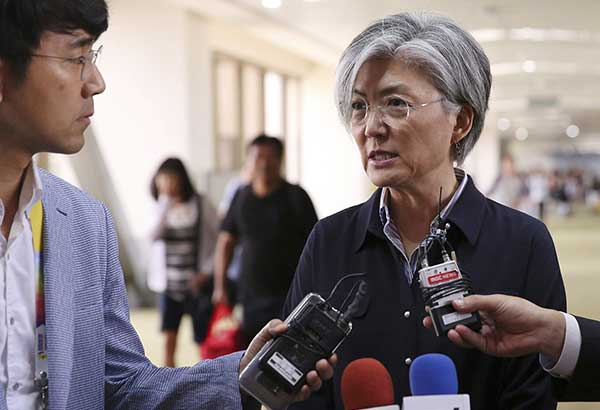 MANILA, Philippines – Southeast Asian foreign ministers yesterday expressed grave concern about rising tensions in the Korean Peninsula stemming from long-range missile tests by North Korea that "seriously threaten" global peace and security.
Taking a stronger tone than it has previously on the standoff, the Association of Southeast Asian Nations (ASEAN) called for North Korea to comply with United Nations Security Council resolutions on its nuclear program and make a positive contribution to regional peace.
A statement was issued separately, rather than included in ASEAN's customary communiqué at the end of the foreign ministers' meeting.
Following the foreign ministers' meeting is Monday's annual ASEAN Regional Forum (ARF), which gathers 27…
View original post 768 more words