Peace and Freedom
BBC News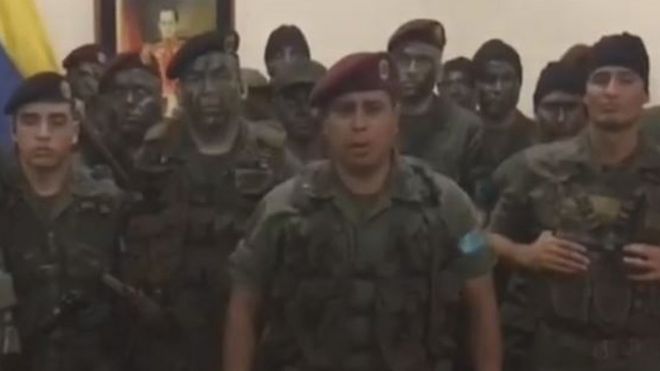 A leading member of the Venezuelan government says arrests have been made after soldiers apparently tried to launch an uprising against President Maduro.
The ruling Socialist Party's deputy leader, Diosdado Cabello, called it a "terrorist attack" on Twitter.
It happened in Valencia in Carabobo state in the country's north-west.
A video circulated on social media of a uniformed group calling themselves the 41st Brigade.
"This is not a coup but a military and civil action to re-establish constitutional order," said the leader, who said his name was Juan Caguaripano and referenced "Operation David".
Mr Cabello said full control had been restored at the Fuerte Paramacay military barracks.
Earlier, gunfire was reported on social media. Others said they heard the…
View original post 10 more words