Peace and Freedom
KINSHASA, Congo — Authorities in Congo say at least 14 people are dead after clashes between police and suspected members of a religious sect that was behind a recent prison break.
The violence broke out early Monday in the capital of Kinshasa, where gunfire could be heard in several neighborhoods.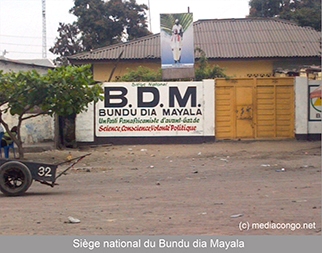 Police blamed the fighting on the Bundu dia Mayala movement and police spokesman Col. Pierrot Mwanamputu said four of the sect members and eight others had been killed by stray bullets. Two others were killed in related violence in southwestern Congo.
Zacharie Badiengila, alias Ne Muanda Nsemi, is the leader of the spiritual  movement Bundu dia Mayala
The sect's leader Ne Mwanda Nsemi has a strong following in the southwest, where clashes with authorities left hundreds dead back in 2008. The leader has been on the run since he was freed…
View original post 6 more words