CVD
Last update 17:01 | 09/08/2017
As the U.S. growing season entered its peak this summer, farmers began posting startling pictures on social media: fields of beans, peach orchards and vegetable gardens withering away.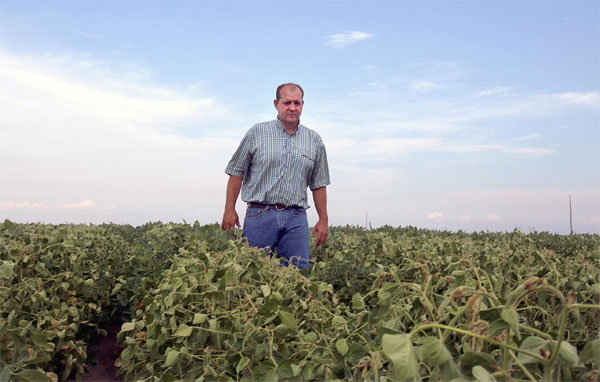 John Weiss looks over his crop of soybeans, which he had reported to the state board for showing signs of damage due to the drifting of Monsanto's pesticide Dicamba, at his farm in Dell, Arkansas, U.S. July 25, 2017.
The photographs served as early warnings of a crisis that has damaged millions of acres of farmland. New versions of the herbicide dicamba developed by Monsanto and BASF, according to farmers, have drifted across fields to crops unable to withstand it, a charge authorities are investigating.
View original post 1,145 more words